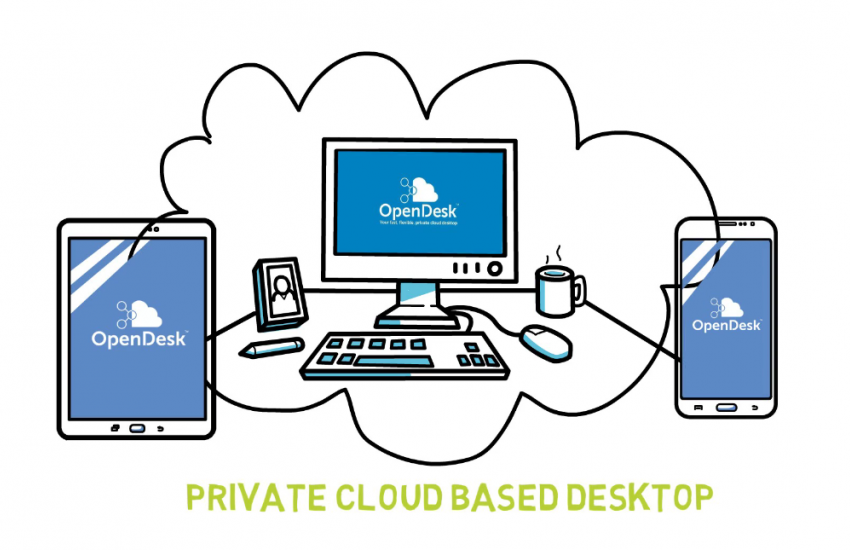 The Benefits of Using a Cloud PC
Cloud PC's are a smart, efficient and secure way to manage and run your office IT system. They give your staff the flexibility to securely connect to your office IT system while providing enterprise-level security.
Here are five benefits of changing to a cloud PC solution:
1.      Work from Anywhere
Remote working will play a significant part in the future of work. It allows people to work from anywhere they want. They can be at home, or on a beach, or in a coffee shop. The idea is that people are more productive when they are not constrained by office space and can work remotely from any location.
However, the technology has only recently advanced to the point where it is now possible. Remote workers can now work from anywhere they want, as long as they have access to the internet and a computer. A cloud PC solution means that when a user logs into their desktop they pick up from exactly where they left it, no matter if that was on office PC, from home on their laptop or at a client site using their pc. You will be able to securely access your entire company network just like you were in your office.
2.      No need to maintain or upgrade hardware
This brings us to the next benefit, you don't have to own, maintain or service expensive hardware and servers. Let's face it having to spend tens of thousands of dollars every 3 to 5 years to upgrade your IT hardware is painful both operationally and financially.
Cloud PC solutions use virtual servers. Virtual servers are more cost-effective than physical servers because they don't require expensive hardware on your premises that needs to be maintained and upgraded. Your cloud PC solution provider absorbs the cost of the server hardware, and you simply pay a monthly fee to access your own private servers and PC's.
Virtual servers are a great option for companies that need to scale their infrastructure quickly. They can create as many virtual machines as they want without having to worry about the hardware they need.
3.      Better security, it's easier to protect your data in the cloud
With the help of the cloud, you can store your data in a more secure way. You will not need to worry about hackers or other threats that could be possible if you store your data on your computer.
The cloud is an ideal place to store all of your data, because it offers better security than other methods like storing it on a computer. The cloud stores all of your data in one location and encrypts it so that nobody can access it without proper authorization. Your cloud PC provider will have the highest-level cyber security giving you the comfort of being better protected than you could manage yourself. Coupled with a proper managed backup service your IT system and data will be much more secure.
4.      Reduced IT support issues
The IT industry is constantly changing and evolving. This is because of the rapid expansion of technology, which means that many new technologies are constantly being developed.
This also means that IT professionals are required to keep up with these changes and to constantly update their skills in order to stay relevant in the industry. However, this can be difficult for some people as it takes time and money to learn new skills and update old ones.
When moving across to a cloud PC solution, the best providers will include 24/7 IT support as part of your monthly plan. This will mean your staff will have full support for all their business applications, email, and work productivity tools, without you having to pay another supplier for helpdesk support. A cloud PC solution will also mean your IT system will be patched and updated on a monthly basis, giving your business the optimum working environment.
5.      Modernize your business, allowing you more agile decision making
Agile decision making is a process that should be embraced by any business that wants to thrive in today's fast-paced world. It allows managers the freedom to make decisions quickly without getting bogged down by bureaucracy or other hurdles. However, the problem arises when your IT system restricts the implementation of these decisions. The average IT system is outdated and makes it difficult for innovative companies to continuously improve. A cloud PC IT system means you are always up-to-date and can scale your IT requirements up or down within hours.
These are just some of the benefits of a cloud PC IT solution. To learn more or to discuss your specific requirements get in touch with us.